[Werbung/Ad]
Nach einer 7-monatigen ungewollten und gänzlich ungeplanten Blogpause melde ich mich zurück.
Gerade noch so im November, bevor der ganze Weihnachtstrubel losgeht… Wobei bei mir gerade jetzt eher viel los ist, mit Adventskalender basteln usw… ; )
Im November war ich Guest Design Team Member für The Stationery Selection. Wem das nichts sagt, schaut gerne mal auf der Seite vorbei. Dort vertreibt die liebe Mits sorgsam zusammengestellte monatliche Stationery-Boxen. Ich bin schon lange Abonnentin und liebe ihre Auswahl einfach! Sie entspricht genau meinem Geschmack und seit ich diese Boxen erhalte, gebe ich zusätzlich äußerst selten etwas für Schreibwaren aus.
Ich habe also mit der November Box ein bisschen rumgespielt und einen Blogpost dazu veröffentlicht, den ich jetzt auch hier im Anschluss zeigen werde. Wie ihr ja wisst, liebe ich es Briefe zu gestalten (siehe beispielsweise hier oder hier), deswegen war dies auch das Thema meines Beitrags. Viel Spaß beim Lesen!
=================================
Snail Mail Inspiration – Blog Post by Yoojin
When was the last time you've received letter? And I'm not talking about a bill or an ad! ; )
Every time I receive a letter from one of my penpals or swap friends, it feels like a little party in my mailbox. It's such a magical experience: Opening the letter full of excitement, going through every little detail the sender created just for you. Just like an analog hug, which has travelled far to get to you. : )
The centerpiece of a happy mail is of course the letter. All the love and personal thoughts are put into it… In this fast digital age it's truly meditative to take time to write and read a letter!
Besides writing the actual letter I love to include little extras and small gifts to a happy mail. There are so many different ideas what to add. I never send exactly the same and always try to find things the recipient likes in particular. I love to send tea bags (especially in this season), chocolate, paper goods, sticky notes, washi or yarn samples, stamps as well as handmade things like notebooks, stickers, journaling cards. I've even sent out little plant cuttings a couple of times. : ) You see, there are no limits here!
I really appreciate that Mits includes so many supplies for letter writing in the Stationery boxes. This time this beautiful notebook, as well as the cute little notepad.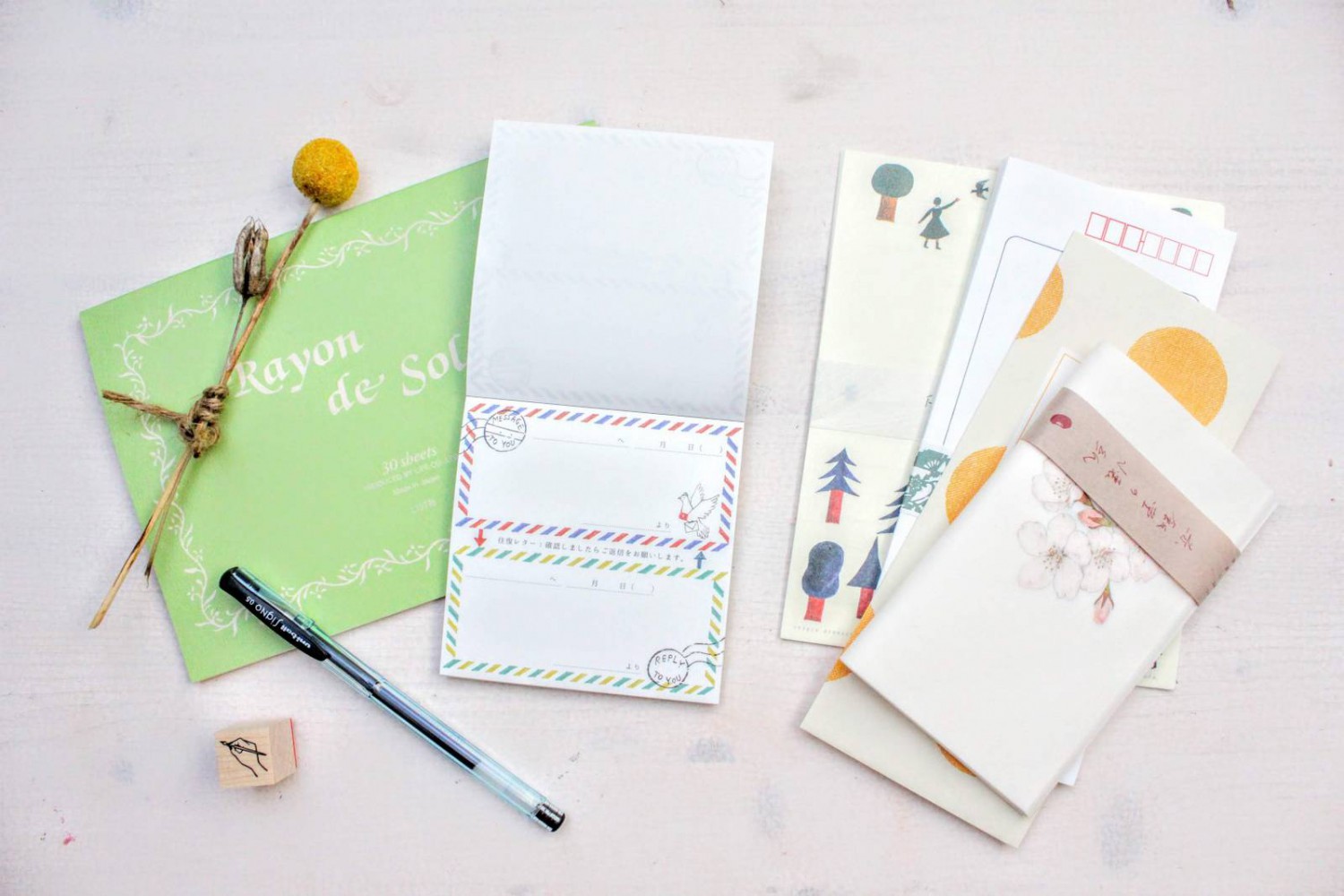 I love to wrap letters inside a happy mail, for instance put it into a handmade envelope. The first time I saw the glassine wrapping paper in this month's box I knew it would be perfect for little envelopes. A tag that says "letter" makes it extra cute. : )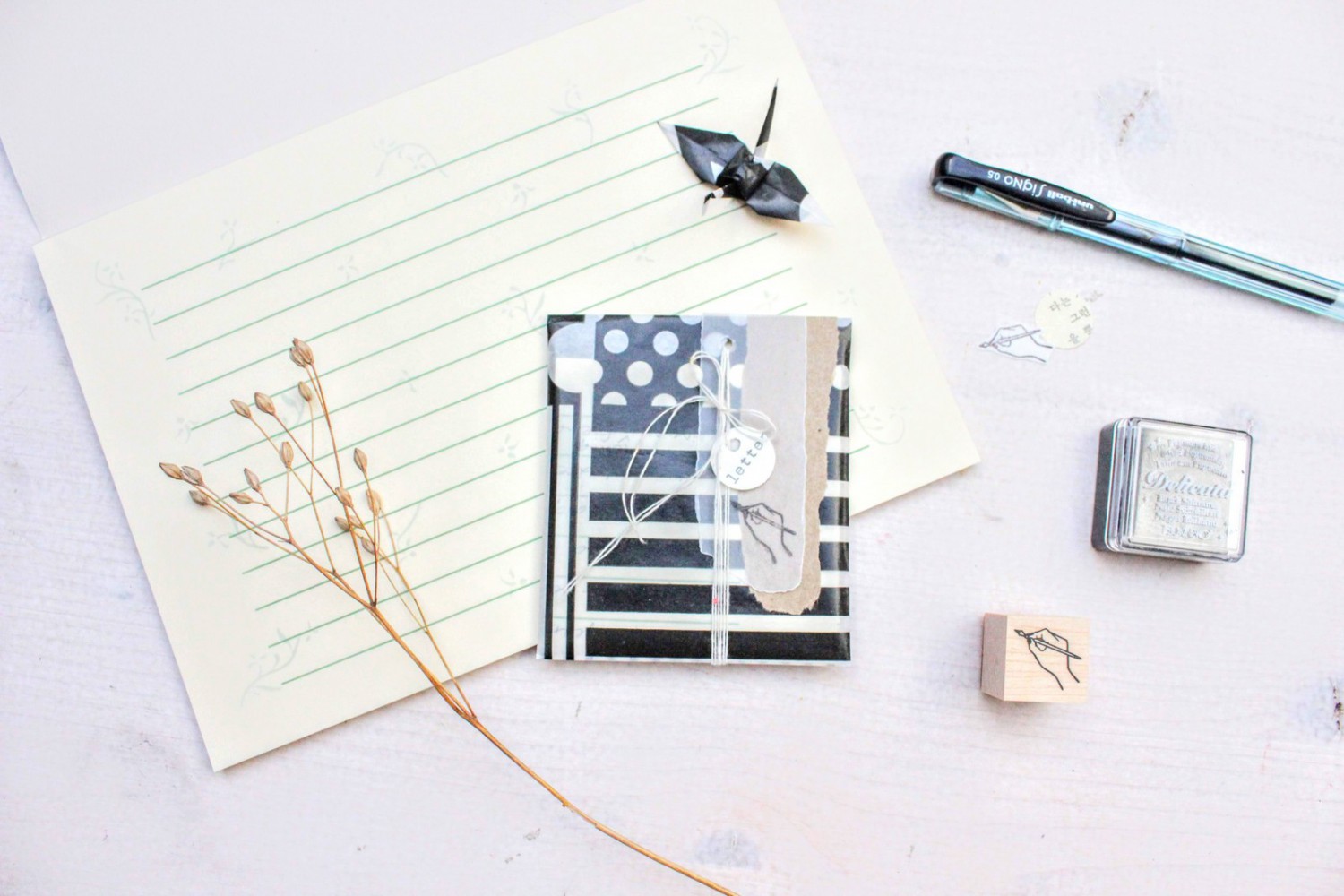 The glassine paper is also perfect for origami! My favorite origami is still the good old crane. 🙂 But adding a seasonal origami is also a nice idea.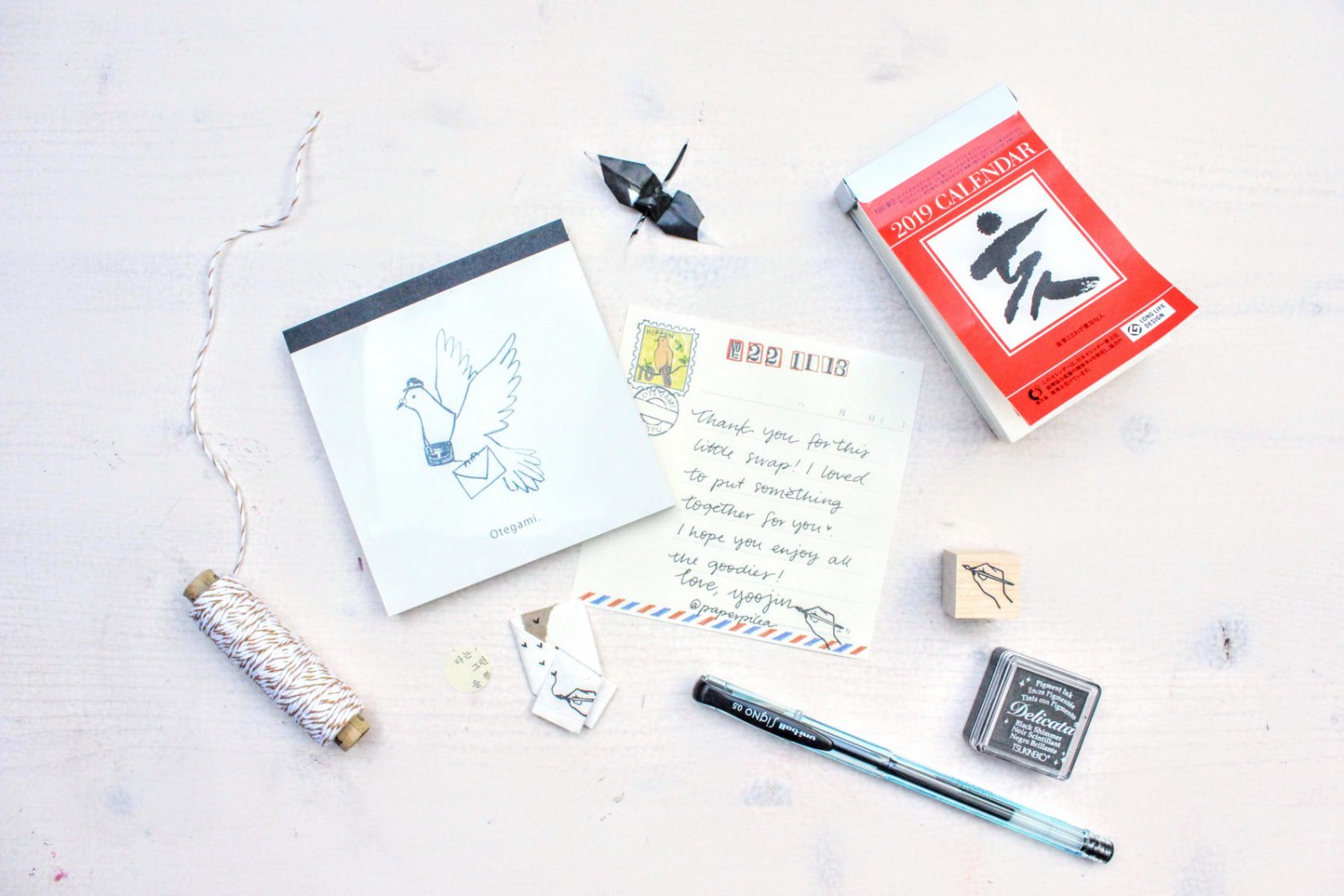 The small notepad is perfect to add an extra note to a happy mail. I folded the little note in the classic origami way. It's super simple and easy to fold.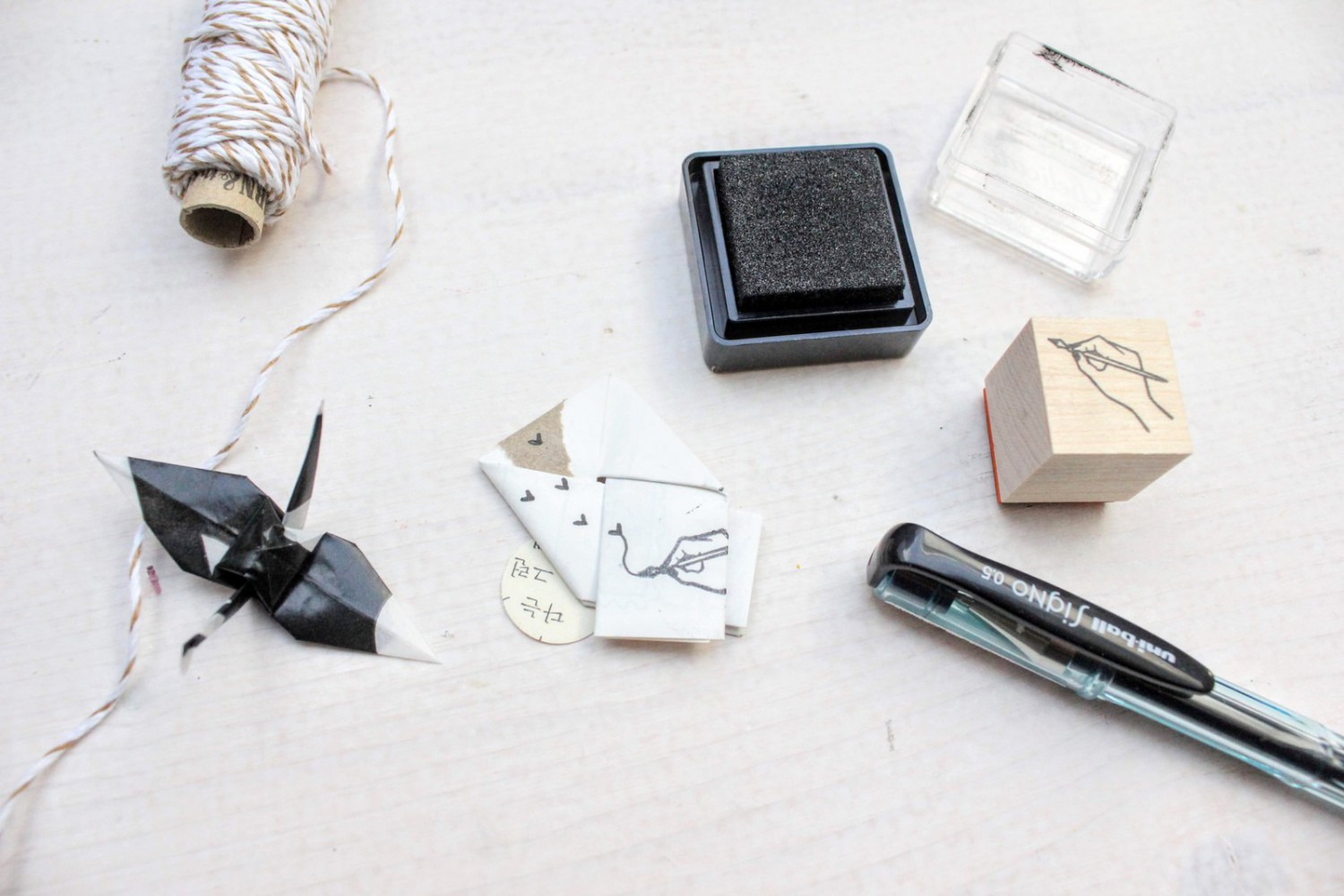 My absolute favorite item in this box is the hand stamp from Knoop Works. As I carve my own stamps, I don't buy many stamps, so the ones I've purchased are very precious to me and I love to use them for various purposes. The hand stamp is so versatile to use: At the end of the letter, on a tag or label, on an envelope, for stickers…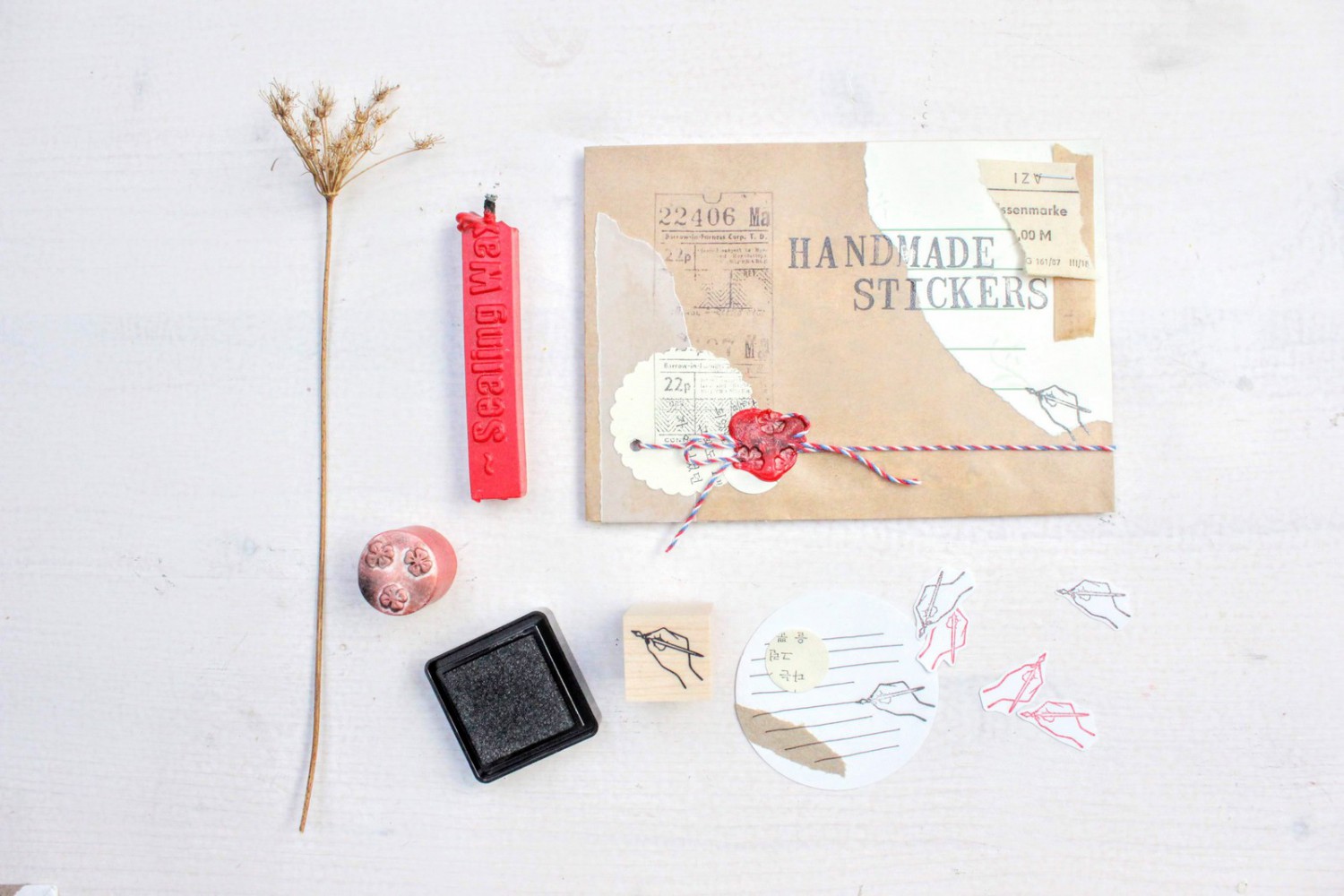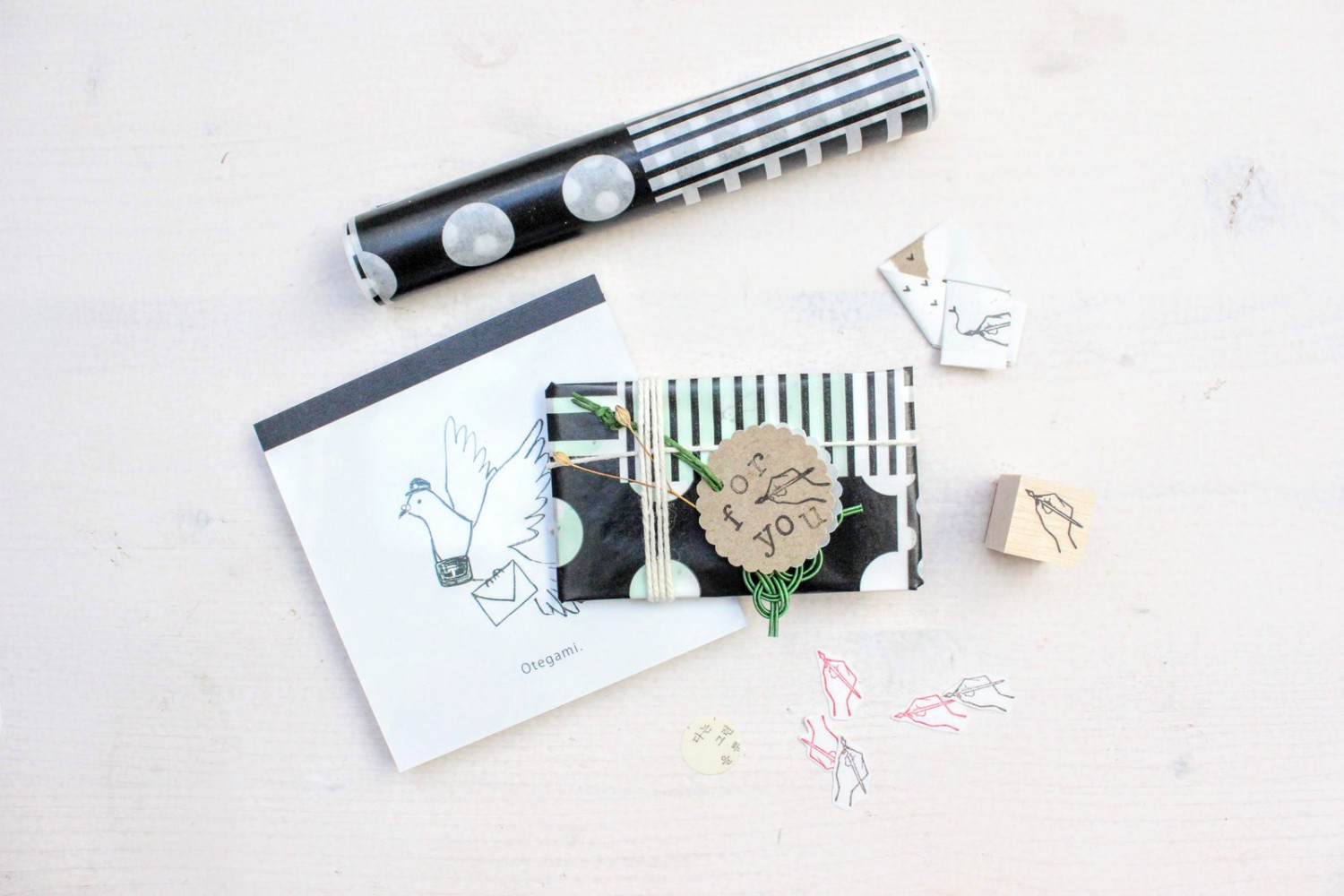 Next year I'll definitely use calendar pages of the gorgeous calendar in my snail mails as well. For instance on the envelope to mark the date I sent out the letter. Or on the writing paper. Or to wrap a little gift. Or to just add as a gift. But for now I'll just leave it on my desk and adore it until the new year starts! : )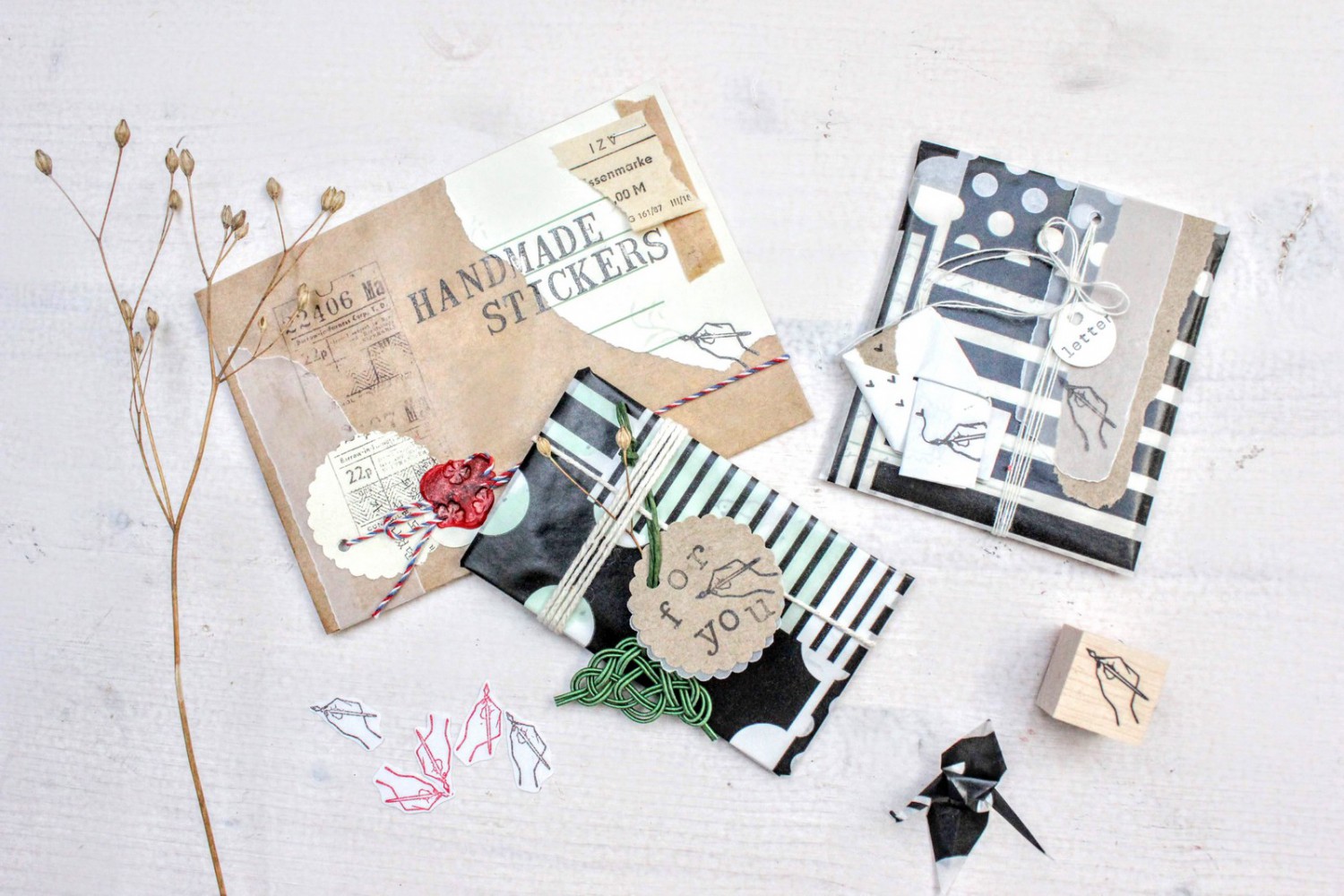 Hopefully with this blog post I gave you a little inspiration to write a letter to someone! This is the perfect season for writing letters. Make someone a little joy by sending something, I know it'll be very appreciated! Who would you like to write a letter to? Do you have penpals you write to on a regular basis? What is your favorite extra to add to a letter? : )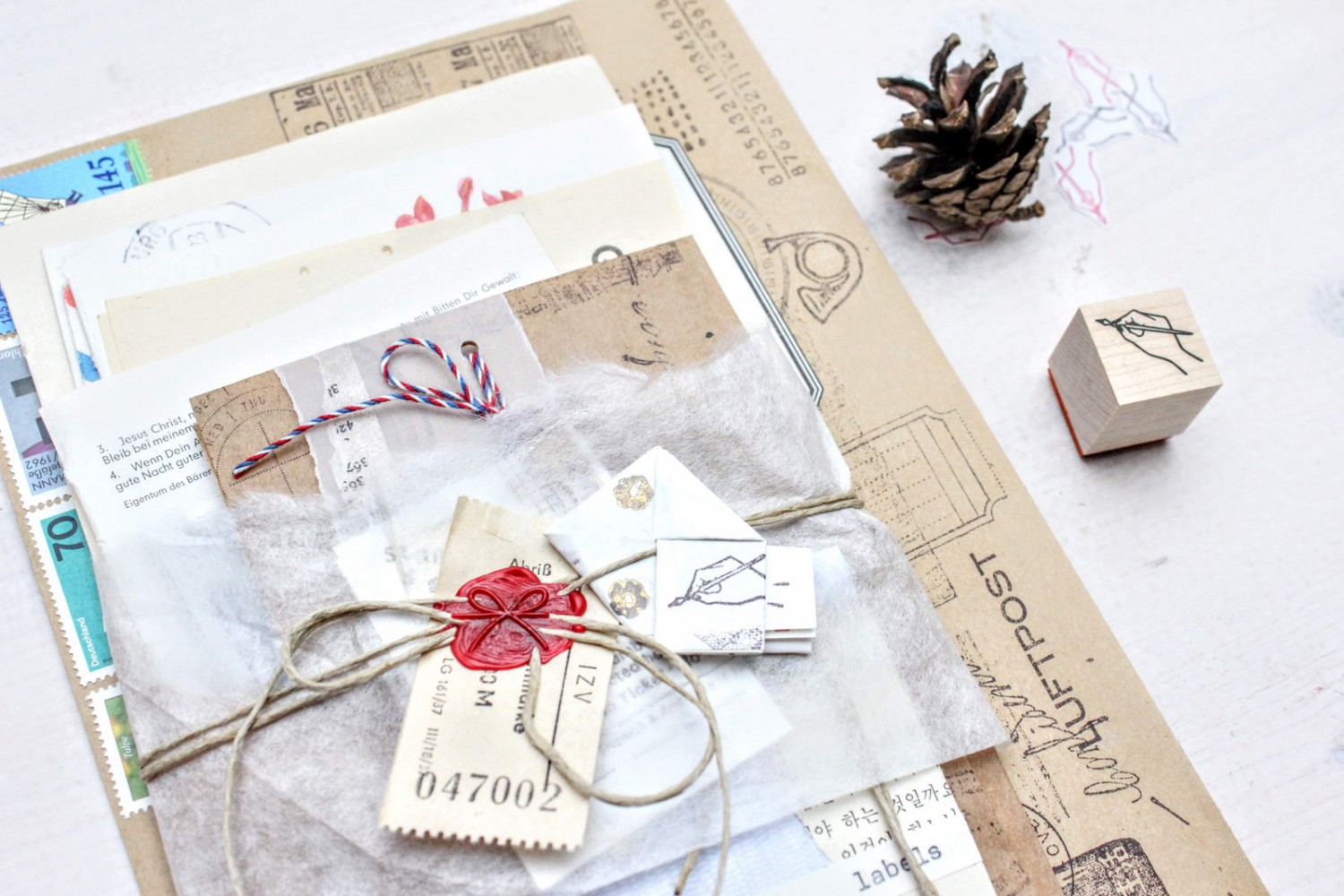 Please share your creations with the hashtag #thestationeryselection! I would love to see them!
xoxo,
Yoojin