[Werbung/Ad]
Auch im Januar hatte ich die Ehre erneut Guest Design Team Member für The Stationery Selection zu sein. Schaut doch mal auf der Seite von der lieben Mits vorbei. Sie vertreibt dort liebevoll zusammengestellte monatliche Boxen mit Schreibwaren aus Japan. Ich abonniere ihre Box schon recht lange und freue mich jedes Mal über die tollen Produkte (die man hier so meist nicht findet).
Was ich mit der Januar Box kreiert habe, findet ihr im Anschluss oder auch in dem Blogpost bei The Stationery Selection. Dort ist auch ein kleines Video für ein DIY-Umschlag mit Fenster verlinkt. Findet ihr aber auch in meinem Instagram-Feed. In diesem Sinne…viel Spaß beim Lesen! : )
=================================
Snail mail and wrapping inspiration – Blog Post by Yoojin
The new year has begun and one month is already over! Have you made any resolutions for 2019? Or any guideline, word or motto you want to follow this year? 
I don't make resolutions, but continuing my snail mail journey will be a big part of this year for sure! So in this blog post I would love to share more inspiration for snail mailing and wrapping. Because January's box fits right into it! 🙂 
This month's box was so amazing, it's impossible to chose a favorite item! I love to journal about the TSS boxes each month and use every item or draw what I've got to create a little collage.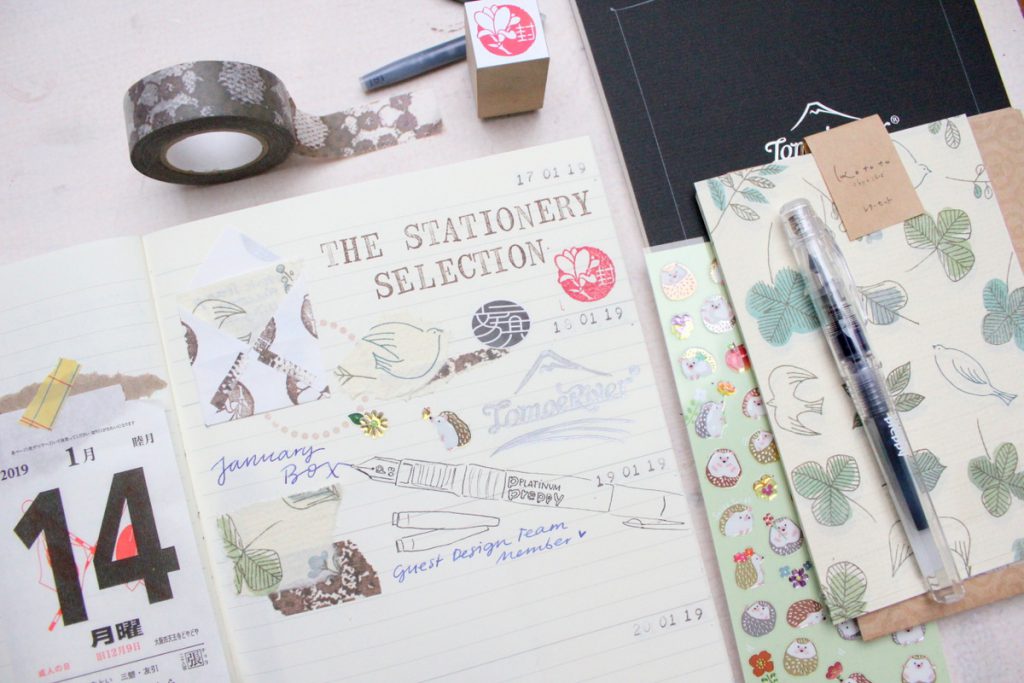 I always love to receive letter paper, as there are not many nice ones here in Germany. The Kototo set is so beautiful! I love the style and already used pieces of the paper in my journals. Just ripped out some of the motifs and it gives a nice touch in your everyday journal! 
I was so happy to receive a Platinum Preppy fountain pen, as the Platinum fountain pen I got in a former box is one of my favorites and I write with it every day! Fountain pens are perfect for writing letters or journaling or even draw little sketches with it. I love the color choice Mits made, such a beautiful blue!
Washi tape is always a classic I use every day in my journals or happy mails. The hedgehog stickers are super cute. I love hedgehogs!! 
For me the Midori Magnolia stamp was such a highlight of this box! I love love love its design and it's meaning (Kanji character "huu", typically used on the closure of an envelope). Perfect for a letter writing lover as I am. I made some stickers with it, as well as some letter paper and an envelope out of the gorgeous Tomoe River Paper!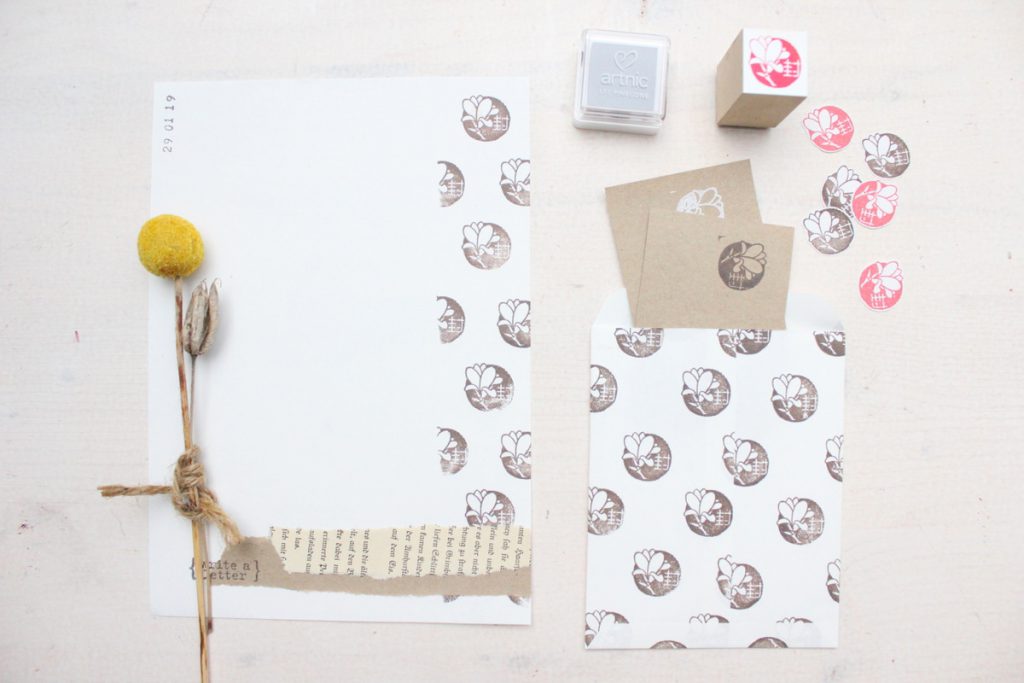 The magnolia stamp is perfect combined with other stamps as well. I used two letter stamps to create round stickers. Perfect for happy mails and wrapping gifts.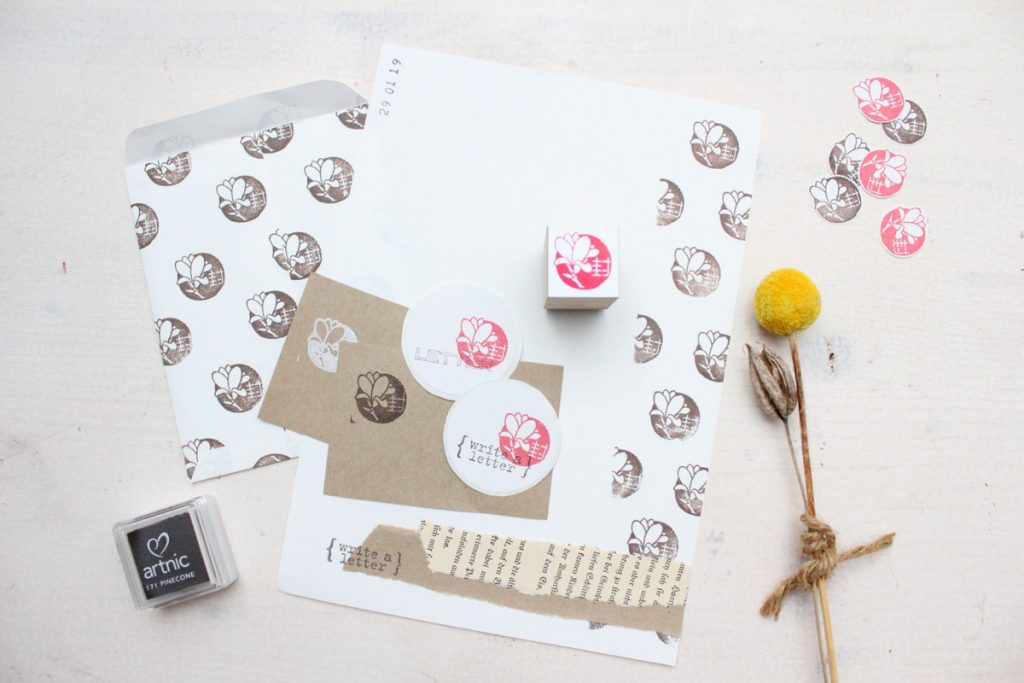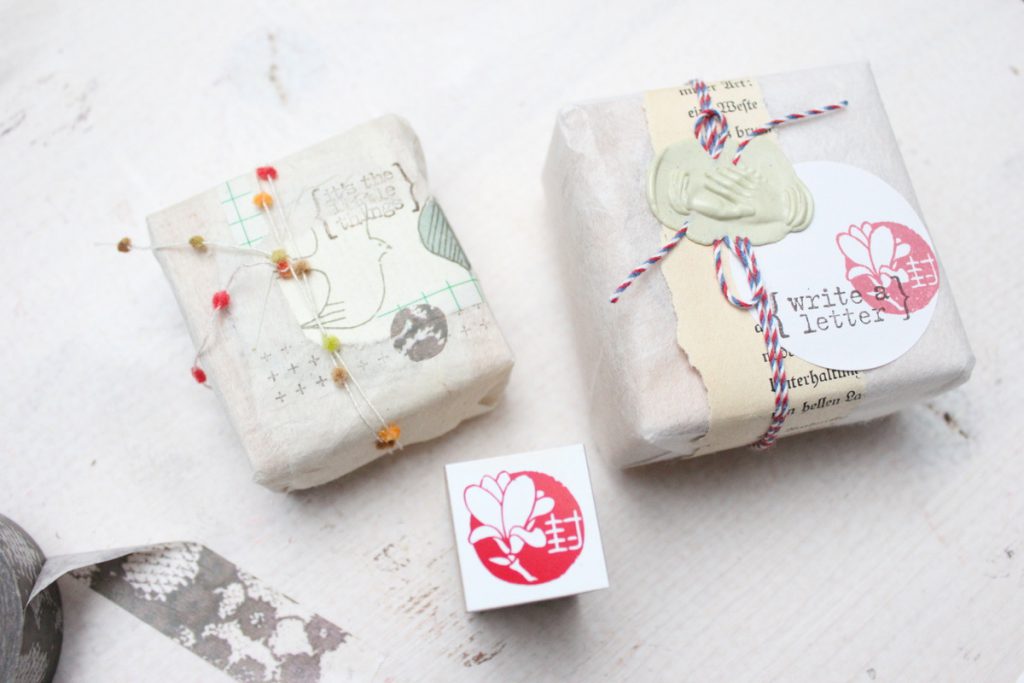 The paper quality of the Tomoe River is amazing by the way! It seems kind of thin, but there is almost no bleed through when stamping on it. It has such a nice feel and it is way sturdier than it might seem. I made a second envelope with a window out of it. Through the vellum paper you get a little glimpse of what's inside. 🙂 If you like, you can visit my Instagram feed for a making-of video of the envelope.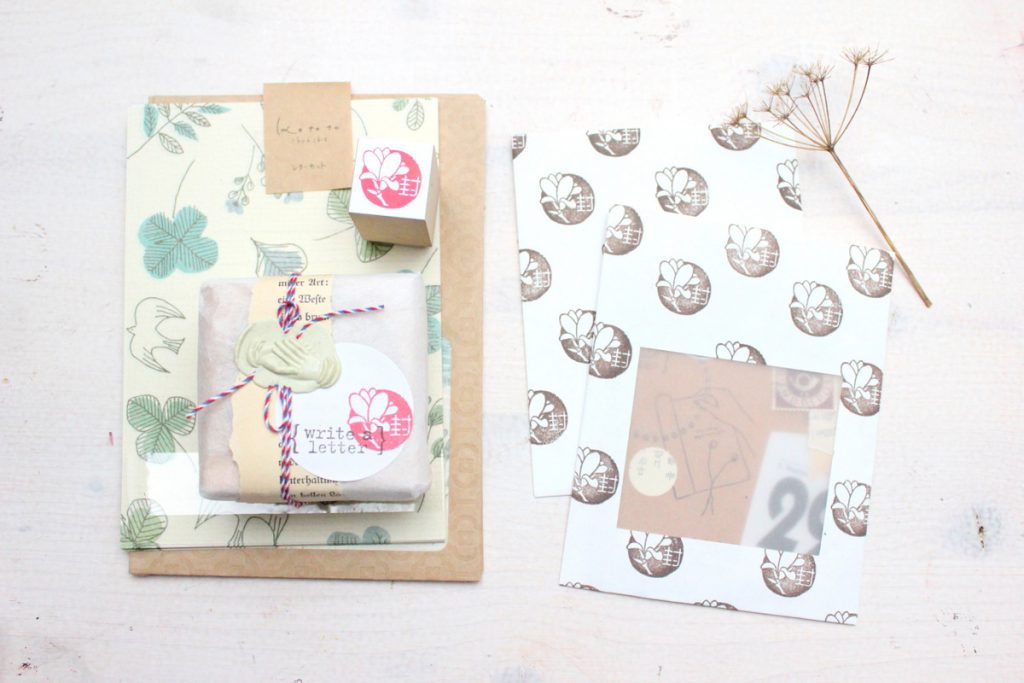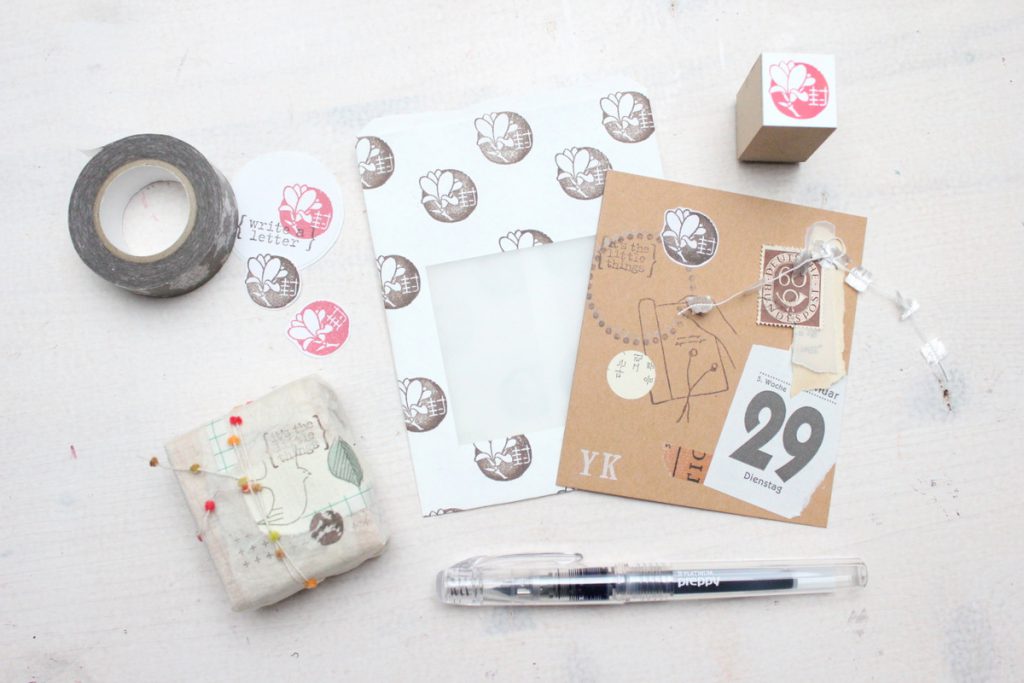 Please share your creations with the hashtag #thestationeryselection! I would love to see them!
xoxo, Yoojin @paperpilea