Vor einigen Jahren habe ich bei meinen Eltern zu Hause in Köln ihre Namensstempel gefunden. Aus Holz geschnitzt. In Korea gibt es nämlich noch immer diese schöne Tradition von so genannten Dojangs oder Namensstempel. Auch wenn es langsam ausstirbt, besitzt jeder immer noch einen oder zwei Namensstempel zum Signieren von Dokumenten.
Heute habe ich mich entschlossen, mir einen in dieser Art zu schnitzen. Aber in lateinischen Buchstaben. Einen Namensstempel in Koreanisch möchte ich auf jeden Fall auch noch schnitzen, aber bislang hat mir noch keiner meiner Entwürfe dazu gefallen.
DIY Namensstempel schnitzen
Material:
– Bleistift
– Papier
– Stempelgummi (ich benutze gerne das von Factis oder Rico) oder einen Radiergummi
– Schnitzwerkzeug (für den Linoldruck)
– Stempelkissen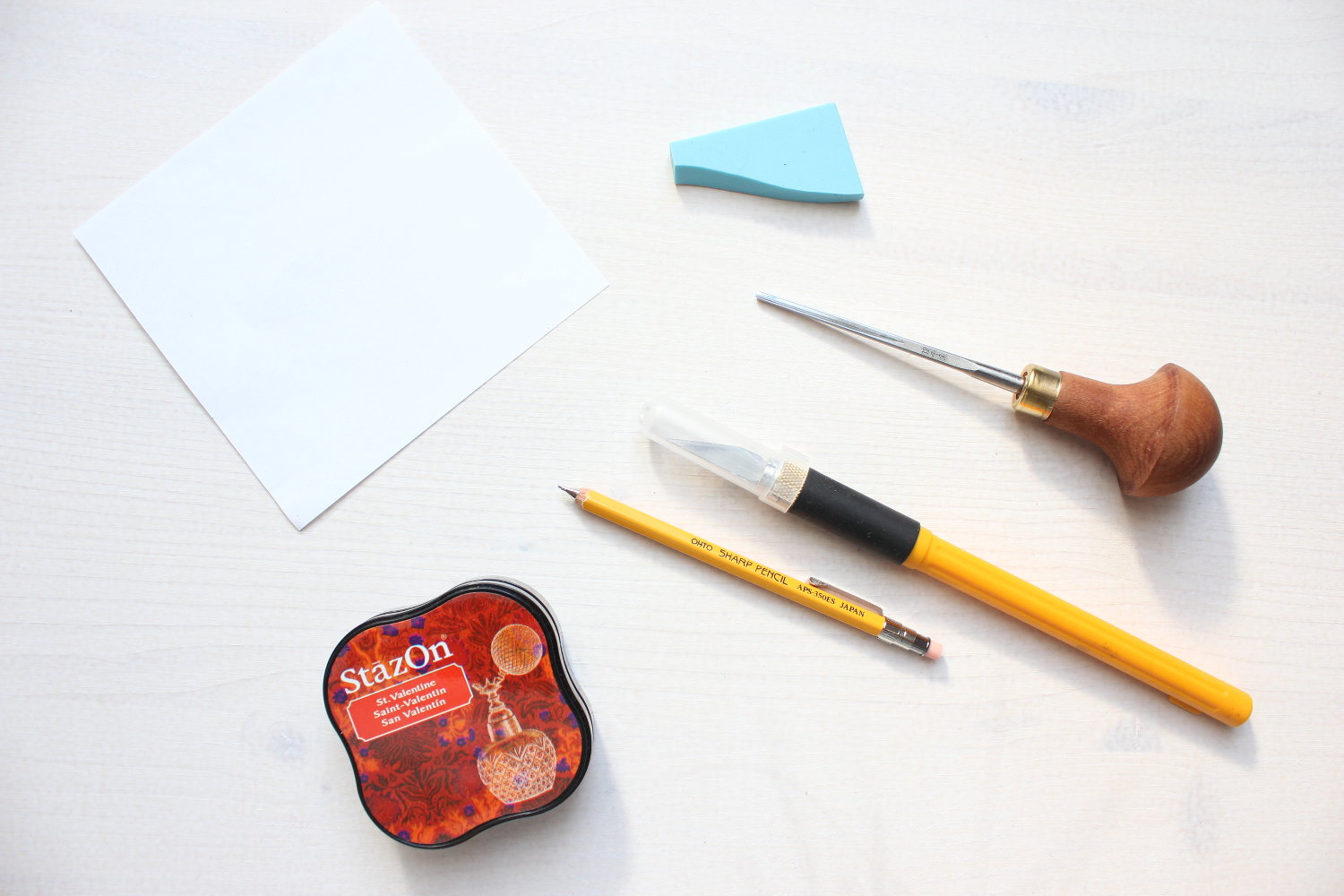 Anleitung:
1. Der Entwurf – Zunächst solltet ihr entscheiden, ob der Stempel negativ oder positiv werden soll. Die Unterschiede sieht man in dem Bild (links negativ, rechts positiv). Negativ schnitzen ist um einiges einfacher, gerade bei Schriften, da ihr im Prinzip so schnitzen könnt, wie ihr auch schreiben würdet. Finde ich bei so einem kleinen Namensstempel schön, da er durch die größere Farbfläche gleich ins Auge sticht. Die Alternative wirkt filigraner. Auch nicht schlecht. 🙂
Der Entwurf sollte mit einem (nicht zu harten) Bleistift gezeichnet werden, da man ihn noch auf das Stempelgummi übertragen muss.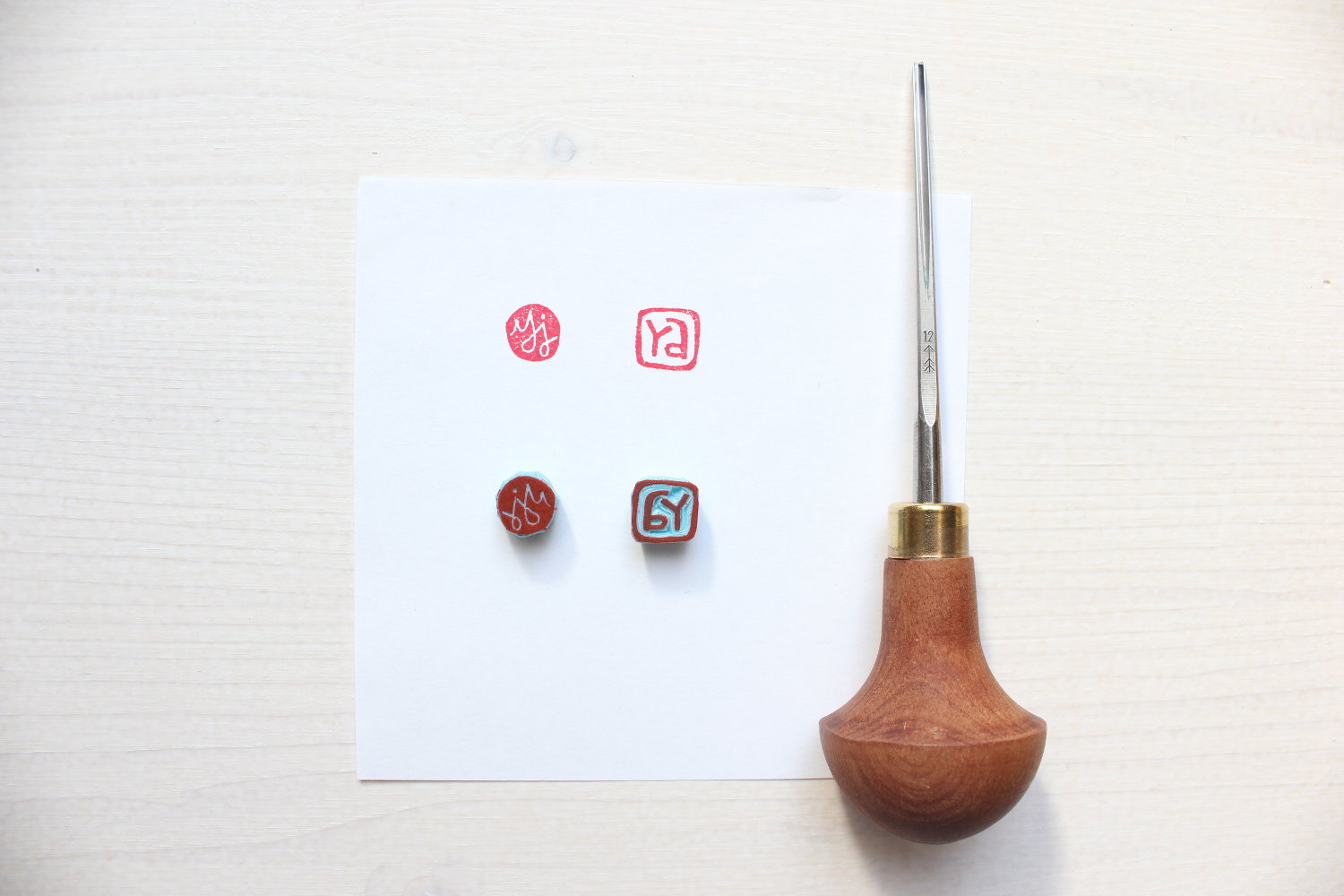 2. Der Transfer – Den Entwurf mit der Vorderseite nach unten auf das Stempelgummi legen und mit eurem Fingernagel oder einem Falzbein auf das Gummi rubbeln. Dabei darauf achten, dass ihr keinen Bereich auslasst.
3. Das Schnitzen – Und jetzt wird geschnitzt! Bei der Negativ-Version die Bleistiftlinien exakt mit dem Schnitzwerkzeug nachfahren, bei der Positiv-Version die freien (nicht bemalten) Bereiche entfernen.
Zum Schnitzen selbst: Übung macht den Meister! Manchmal braucht man ein paar Anläufe, manchmal klappt es sofort. Ihr kriegt mit der Zeit ein Gefühl für euer Schnitzwerkzeug und das Material.
4. Die Korrektur – Das ist der spannende Teil: Der erste Druck. 🙂 Dabei könnt ihr genau sehen, welche Stellen ihr noch nachbessern solltet. Gerade bei größeren Stempeln muss dieser Schritt oft mehrmals wiederholt werden.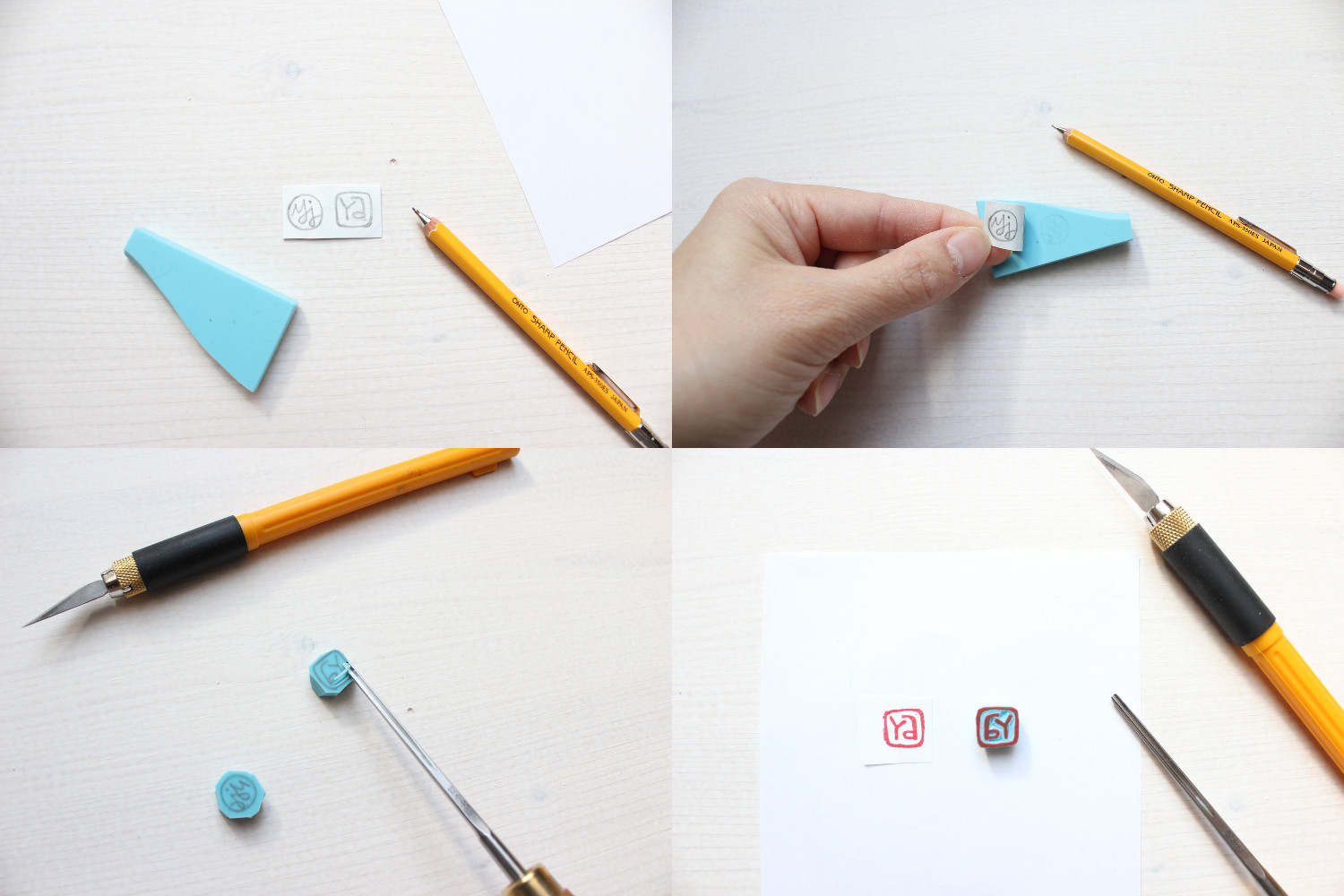 Und hier ein paar Ideen, wie ihr den Namensstempel einsetzen könnt: Am Ende eines Briefes, auf einer Verpackung, auf einem Umschlag, unter einer Zeichnung oder auf eurem Planner.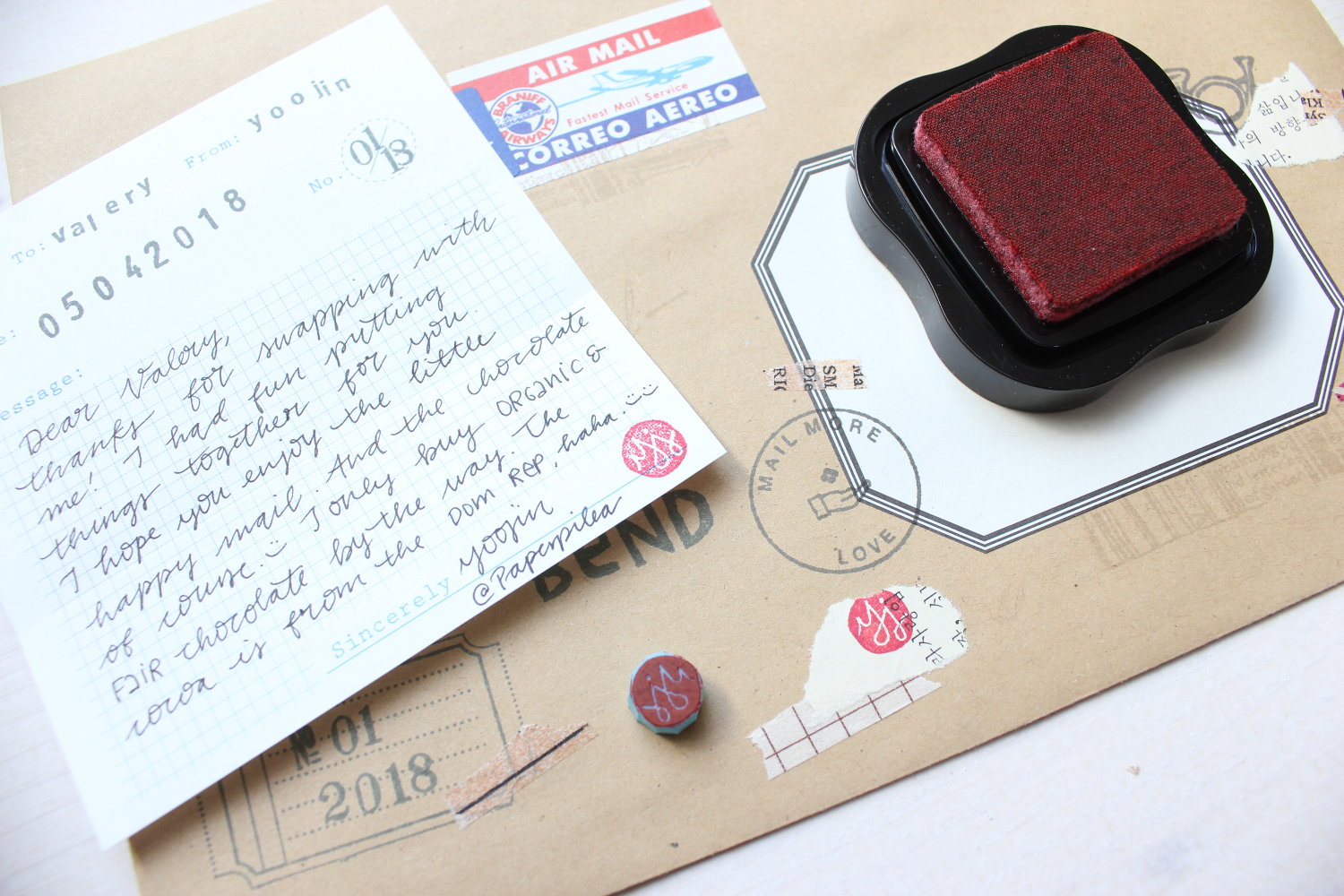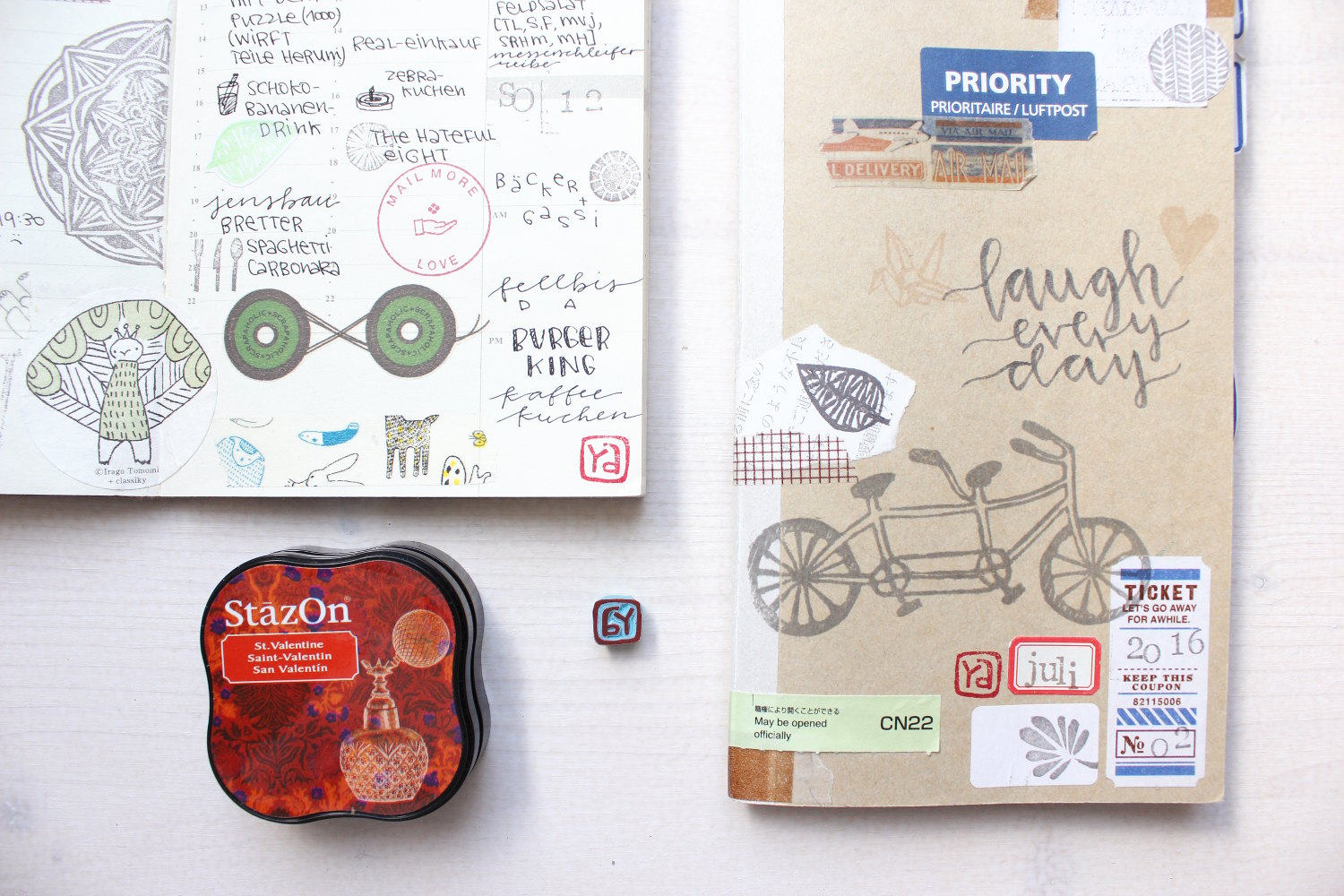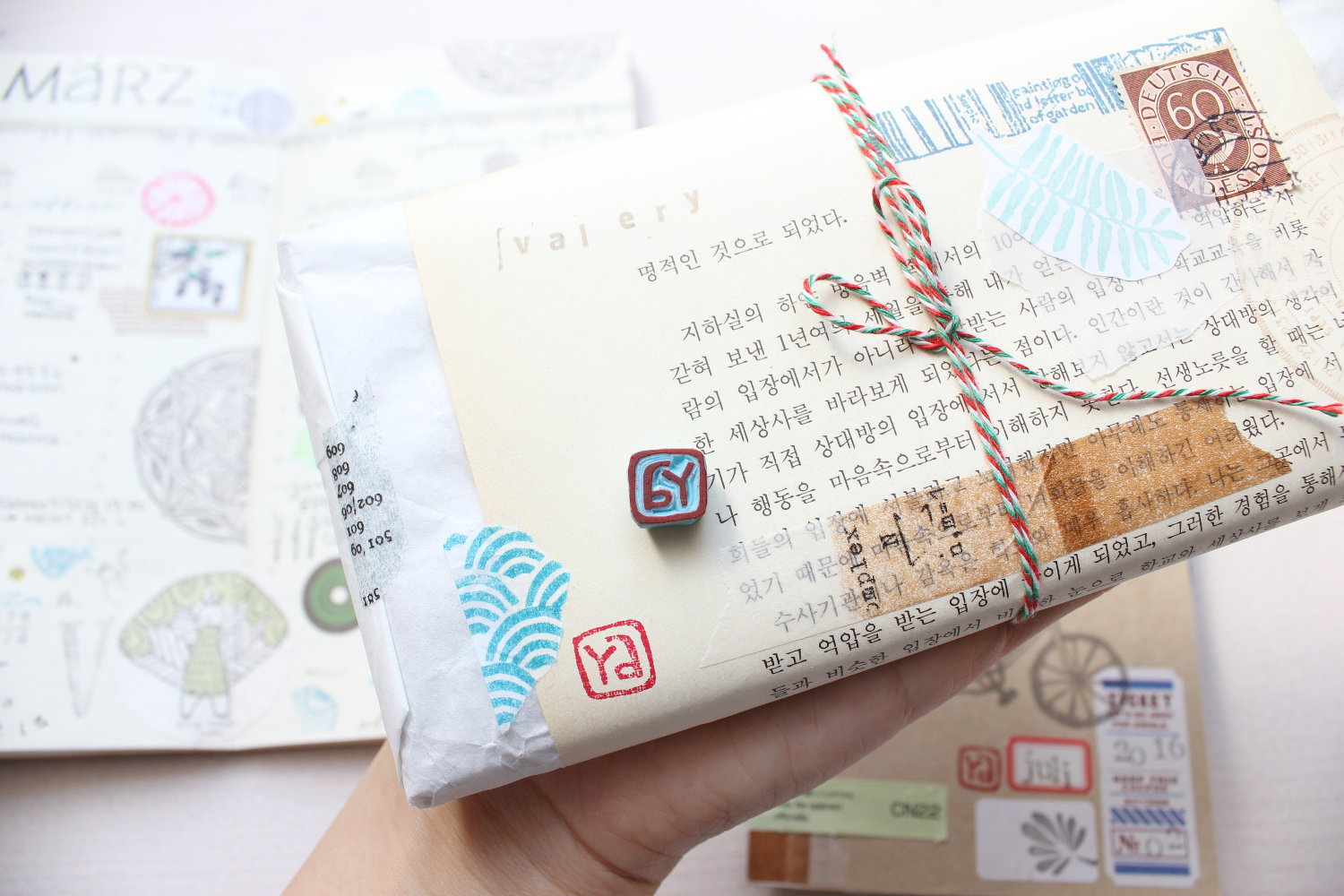 Was haltet ihr von einem Namensstempel? Unnötig? Oder eine nette Idee?
Alles Liebe, eure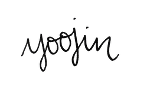 Summary
A couple of years ago I've found my parents' name stamps at their flat back in my home town. They were made out of wood. In Korea there is this tradition of having Dojangs or name stamps. Almost every one still owns one or two of them for signing documents.
Today I decided to carve a name stamp in Latin letters. I'm going to make a Korean name stamp as well, but I'm not satisfied with my drafts for the korean name stamp yet.
DIY name stamp carving
You need:
– pencil
– paper
– carving block (I like the ones from Factis or Rico Design) or a rubber
– carving tools
– ink pad
Instructions:
1. Draft – Decide whether you want to carve a negative or a positive stamp. The difference is visible in the picture (left negative, right positive). It's easier to carve a negative stamp, especially with letters, as you can carve along the written line. I like the look of it, as the large colored area stands out. However, the positive stamp looks more delicate. Not bad either. 🙂
Draw the sketch with a pencil, as you need to transfer it on the carving block.
2. Transfer – Put the sketch facedown on the carving block and rub your fingernail over the back of your draft. Watch out so you don't miss a part.
3. Carving the stamp – When carving the negative version you have to carve exactly along the drawn lines, while carving the positive version you have to delete the bright (not drawn) parts.
By the way, skill comes with practice! Sometimes you need a while, sometimes it will turn out great immediately. You'll get a feeling for your carving tools and the material you use.
4. Correction – Now the fun part starts: Make the first print of your stamp! So you see which areas should be corrected. Especially with bigger stamps you have to do this step a couple of times.
I've added a couple of ideas on how to use your name stamp: At the end of a letter, on top of a wrapping, on an envelope, at the bottom of a sketch or on your planner.
What do you think of a name stamp? Needless? Or a nice idea?
Love, Yoojin