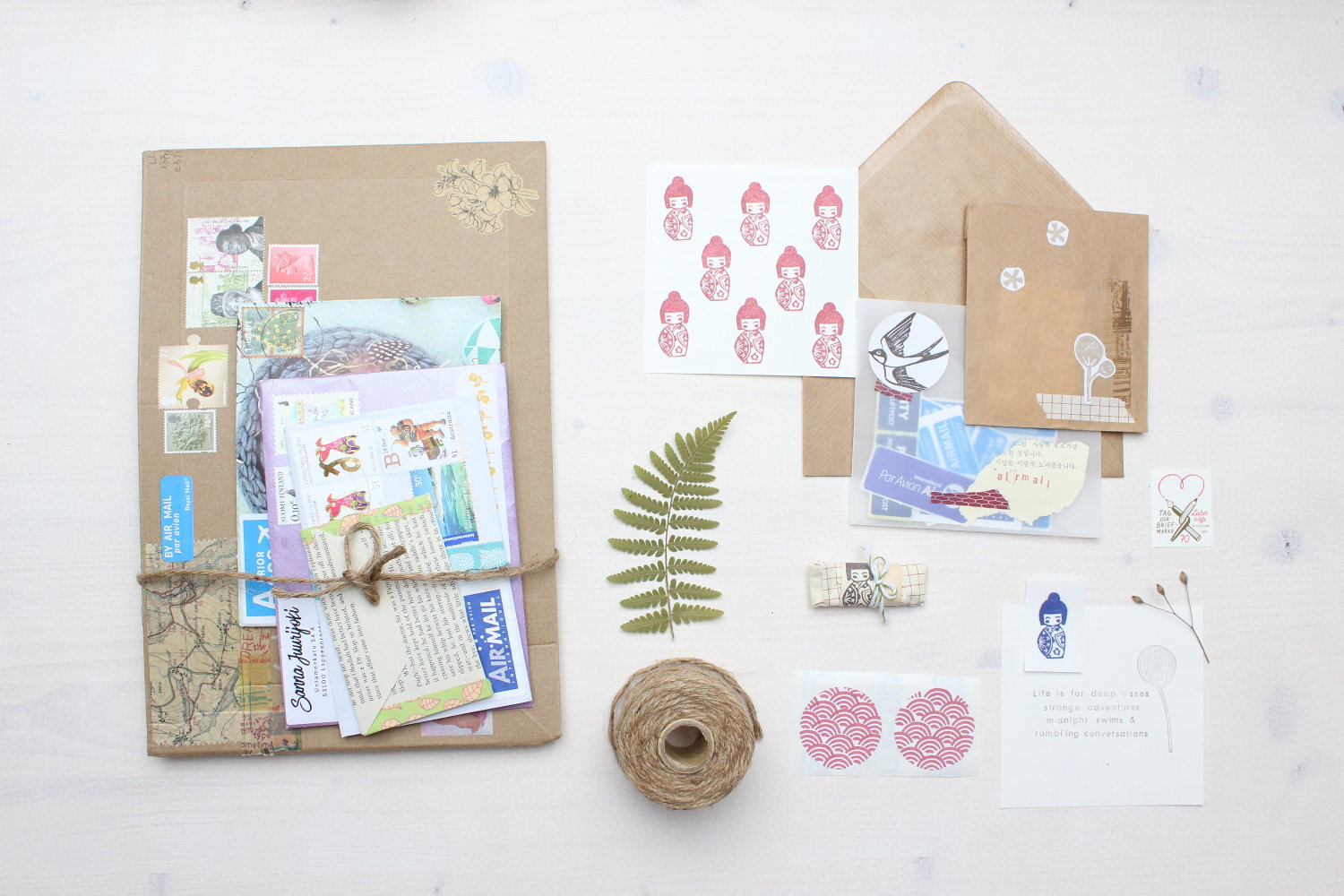 Einer meiner großen Vorsätze für dieses Jahr ist wieder regelmäßig Briefe zu verschicken. Und hoffentlich auch einige zu erhalten. Ob ein langer Brief, ein Tauschbrief oder eine Postkarte, mein Briefkasten wird sich freuen. 🙂
Auf der linken Seite die vier Briefe, die ich dieses Jahr bislang erhalten habe (ohne Postkarten). Verschickt habe ich sechs…und es werden immer mehr. 🙂
Macht ihr mit? Ein paar Briefe verschicken und erhalten? ♥
Auf meinem Blog werde ich euch ein paar Inspirationen für die Gestaltung von Briefen, ihren Inhalt und das Verpacken geben.
Summary:
One of my big resolutions this year is writing letters on a regular basis. And hopefully receiving some as well. A long letter, a swap or a postcard, my letter box will be very happy about it. 🙂
On the left are the four letters, I've received so far this year (aside from postcards). Six I've already sent out…and it's getting more and more. 🙂
Are you in? Sending and receiving a couple of letters? ♥
On my blog you'll find inspiration for the creation, the content and the wrapping of letters.