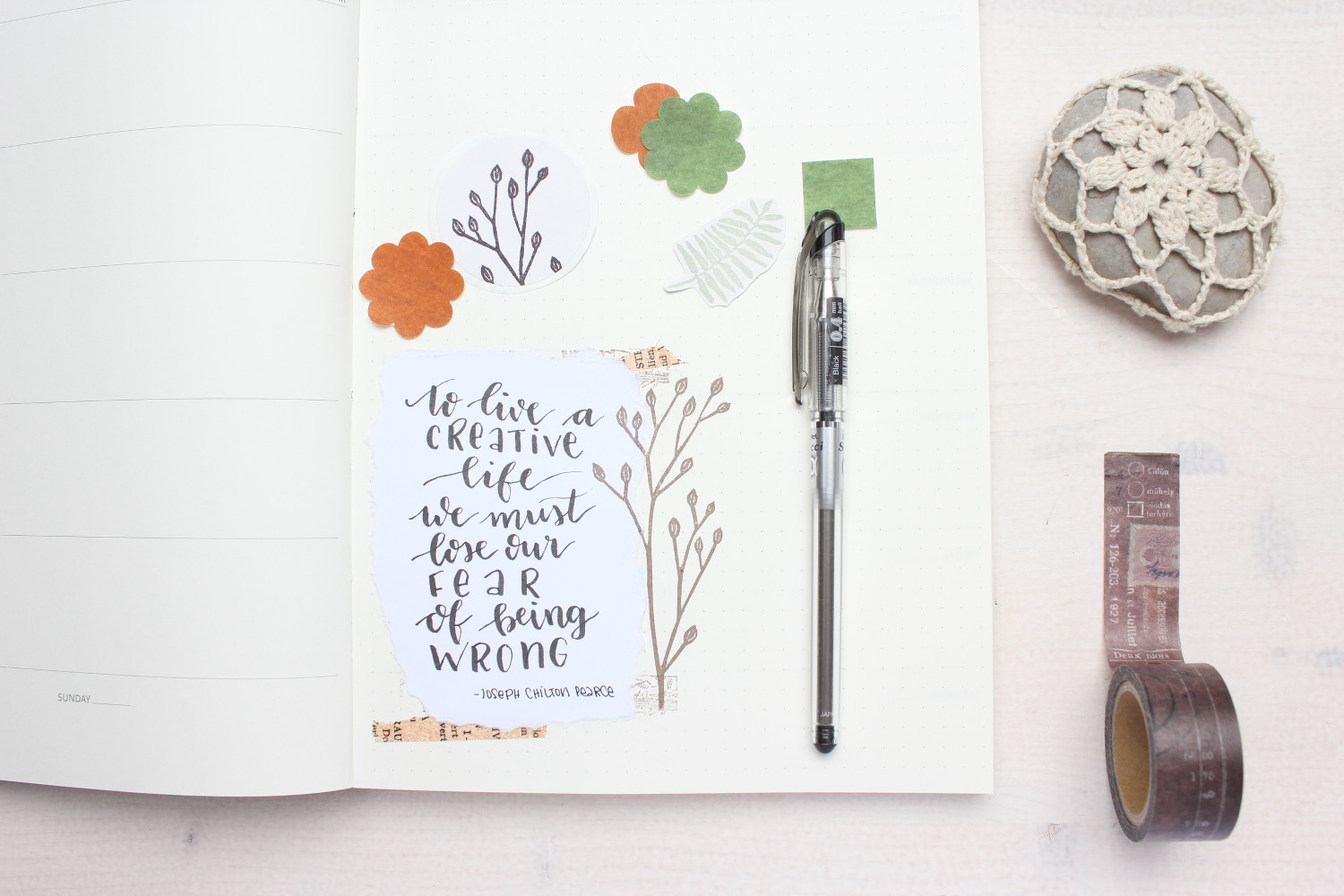 "…we must lose our fear
of being wrong."
Diese Worte habe ich letzte Woche gelesen und gedacht, dass sie wie die Faust aufs Auge zu mir passen. Ich bin durch und durch Perfektionistin – zumindest in einigen Bereichen. Nicht was das Aufräumen der Wohnung aufgeht, würde mein Mann sagen. ; )
Gerade bei kreativen Arbeiten ertappe ich mich häufig dabei, dass ich manches schon nach kurzer Zeit beende. Weil ich merke, es wird nicht so, wie ich will. Beim Lettern, wenn mir die ersten Buchstaben nicht gefallen. Beim Zeichnen, wenn ich keinen Fehler machen will. (Ok, jetzt muss ich an Bob Ross denken und sein "Wir machen keine Fehler, wir haben nur kleine glückliche Unfälle!" Und er hat so Recht! :-D). Manchmal schmeiße ich auch fertig geschnitzte Stempel weg, weil mich ein Fehler zu sehr stört. Dieser Perfektionismus kann einen manchmal wirklich blockieren.
Meine aktuelle Journaling Blockade rührt auch daher. Die letzten Wochen im Journal haben mir nie wirklich gefallen. Ich kann mich zurzeit auch nicht entscheiden, wie ich die Texte schreiben soll: In meiner normalen Handschrift, Blockschrift oder gelettert. Zurzeit gefällt mir nichts so richtig. Die Seiten werden einfach nicht so, wie ich es gerne hätte, daher scheue ich mich davor.
Dabei ist es doch egal, wenn man Fehler macht oder einem etwas mal nicht gefällt. Das gehört zum kreativen Schaffen dazu. Naja, eigentlich gehören Fehler ja zu allem dazu. Ohne Fehler lernt man nichts und man wird nie besser. Passend dazu mein Motto für dieses Jahr: "Kopf aus und einfach schaffen!"
Und in diesem Sinne, euch eine schöne kreative Woche! 🙂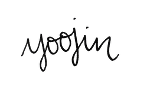 P.s.: Mein Lettering in dem Bild ist beispielsweise auch alles andere als gut geworden. Ich habe schon ewig nicht mehr geübt und das merkt man… Aber eigentlich ist es auch egal. Es muss nicht perfekt sein. Darum geht es hier nicht. 🙂
Summary:


"…we must lose our fear
of being wrong."
I've read this quote last week and thought "That's perfect for me!". As I'm a total perfectionist – at least in some matters. According to my husband not when it comes to tidying up our house. ; )
Especially when it comes to creating, sometimes I tend to stop my work quite early, as I realize it won't turn out like I want it to. At lettering, when I'm not satisfied with the first letters. At drawing, when I'm afraid of doing a mistake. (Ok, now I have to think of Bob Ross and his "We don't make mistakes, just happy little accidents!" He's so right! :-D). Sometimes I throw finished stamps away, as I made a mistake I can't stand. Sometimes this kind of perfectionism gets into my way of creating.
My actual journaling block is also related to this. I didn't like my last decorated spreads. I also can't decide, how to write the text: in my handwriting, in block letters or by lettering. Recently I don't like any of my writings. The spreads just don't turn out the way I want them to be and that's why I stopped journaling.
At the same time it really doesn't matter, if you make a mistake or don't like what you've created. That's absolutely normal when creating. To be honest, making mistake is part of everything we do. Without mistakes we would never become better. Just like my motto for this year: "Don't overthink, just create!"
With this in mind, wish you all a lovely creative week! 🙂
P.s.: My lettering in the picture didn't turn out as nice as I hoped it would. I haven't practiced lettering for weeks and you can tell… but you know, it doesn't matter. It doesn't have to be perfect. This is not what this is about. 🙂